Electrical Vehicle Charging Points Installer
Save the Planet – Go Green – Switch Up – the future signals a major change in our motoring habits. Better for the environment, electric cars are now the way forward to reduce emissions and decrease air pollution. Car manufacturers, petrol suppliers and supermarkets have all played their part in the inclusion and expansion of faster fuelling points for electric cars to enable drivers to plan their journeys. Developers of new housing schemes are to be encouraged to install electrical charging points in home garages.
So what are the benefits to getting an electric car?
Refuelling an electric car at a public electric vehicle charging point is cheaper than the petrol/diesel alternatives: but even more savings will be made with home refuelling as the cost of electricity supplied to homeowners is markedly cheaper. In addition comes the convenience of refuelling whilst at home rather than having to make trips to petrol stations. As the speed of refuelling has increased and so too the range of the electric car, we are now seeing a growth in sales in the United Kingdom. Octopus Energy Investments have calculated an electric car could save 65% on fuel costs.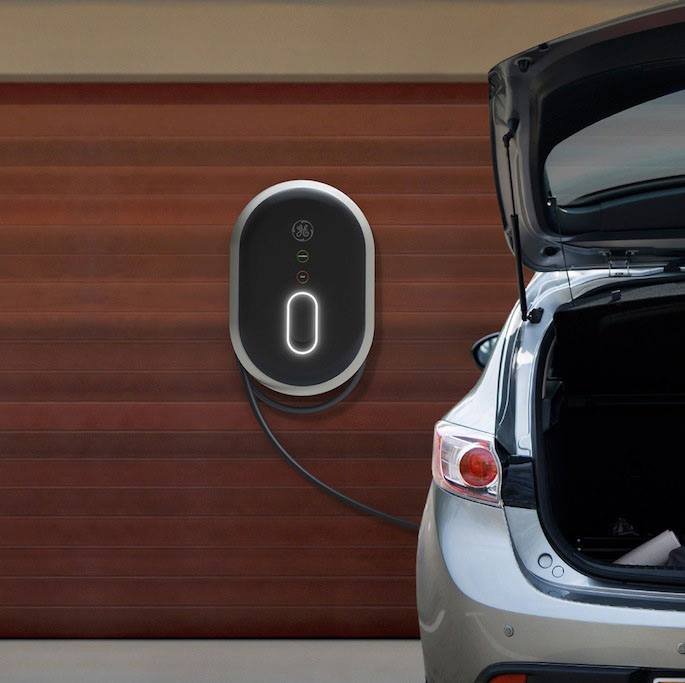 An additional benefit is lower maintenance costs due to fewer moving parts than in an internal combustion engine. Oil is not needed for electric cars – so no regular oil changes. Although electric cars need servicing, they require less maintenance. They do, however, require an MOT test after 3 years, but there is no emissions test.

Plug-in Grant

The government has approved some brand new low-emission vehicles for a grant which applies a discount on their price at the dealership or manufacturer. This includes a range of cars, vans, motorcycles, mopeds, taxis and trucks.

Electric Vehicle Homecharge Scheme

The Electric Vehicle Homecharge Scheme provides grant funding for up to 75% towards the cost of installing vehicle charge points at domestic properties across the United Kingdom. Homecharging stations are compact, weatherproof and easily installed. You will want to choose someone who will ensure your homecharger is fitted to the highest safety standard. Contact a certified OLEV (Office for Low Emissions Vehicles) installer. Charging your vehicle can take between 30 minutes or overnight depending on the speed from the charging point and the size of the battery in your electric car.

ULEZ charges: depending on whether a vehicle is all-electric or hybrid, electric cars may be emission-free or in the latter case have significantly lower emissions. Pure electric cars should be guaranteed to be exempt from ULEZ (Ultra Low Emission Zone) charges, but modern hybrid cars should meet the same emission standards as petrol models. Transport for London website has a vehicle checker on the ULEZ Standards section. Other UK towns and cities are set to introduce similar clean air zones.

Congestion charge: you qualify for the cleaner vehicle discount if your vehicle is registered with the DVLA and has a fuel type of "electric" or if your vehicle is a "plug-in hybrid" and has been approved as an ultra-low emission vehicle by the Office for Low Emission Vehicles. Information and links on these discounts and exemptions are available on the Transport for London website Congestion Charge Discounts and Exemptions.