It is common knowledge of how much a smoke alarm can benefit you and your family as safety should be your number one priority in your home. The idea that the slightest inkling of smoke or fire hazard can instantly alert you and your family of a possible threat, allowing everyone to safely evacuate the property, is priceless. However, purchasing the alarm is not the only thing you need to do to maintain this safety device. It is essential that the alarm is tested regularly to make sure it's in fully working order.
Different Types of Smoke Alarms
There are two main types of alarms:
Hard wired
Battery operated
Hard Wired Smoke Alarms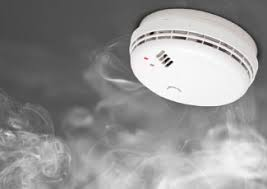 Hard wired alarms use your home energy supply to power it, but they also usually come with backup batteries in case of an unforeseen power outage. Nevertheless, the backup batteries must be checked on a regular basis, despite the fact the alarm predominantly uses your home's electrical supply.
Battery Powered Smoke Alarms
Battery operated smoke detectors run solely on batteries and must also be checked on a regular basis. It is important to note that if your alarm is located near the kitchen and continuously goes off from cooking; the alarm should be moved further away as this can shorten the life expectancy of the device.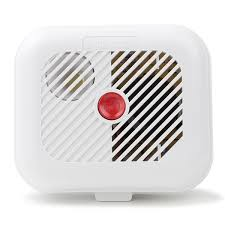 Why do I need to check my smoke alarms?
Although the idea of never having to check a safety device is comforting, electrical appliances do not last forever, and a smoke alarm is no different. Batteries can die, faults may arise, wiring can become loose. In order to be comfortable in the knowledge that you and your loved ones are protected, you must monitor your smoke alarm.
How often should I check my fire alarm?
It is recommended by the Government that smoke alarms are checked once every six months to ensure full reliability. However, it is essential to note that larger properties may contain more complex smoke alarm systems, therefore, allowing more areas where a fault can arise. This means that more frequent checks are to be carried out quarterly.
A recommended way to remember to change your smoke detectors batteries is to carry it out the same time you change your clocks forwards or backwards. However, it is essential to check your devices user manual as specific alarms may need to be checked more frequently.
You should also be visually monitoring your alarm is set to 'on' as much as you can. This can ensure that your battery is set whether it is hard wired, or power sourced by batteries. During these checks, it would also be worth vacuuming the device occasionally to remove dust and/or dirt from the alarm which can sometimes affect with the sustainability of the smoke alarm.
When checking your batteries, be vigilant of any signs of corrosion. If there are any signs, be sure to change the batteries and run a test on the smoke alarm to confirm the batteries have been fitted correctly.
---
Tags:
Battery Smoke Alarm
Common Questions Smoke Alarms
Mains Powered Smoke Alarms
Smoke Alarm FAQ
---