Our reliance on technology as human beings are becoming more and more frequent, to which as a result we are acquiring as many electrical appliances as we can afford. Although it may seem fun to plug in that huge plasma TV or charge your new laptop. It is creating our homes unsafe due to electricity overheating which can lead to electric shocks, fires and serious injury. However, there are some safety fixings and devices we can apply to prevents these.
RCDs
An RCD is a safety electronic device which can immediately switch off your electricity, should there be a fault. One of the most common cause of fires in the home is earth wire faults. The RCD is designed to prevent exactly this by performing a continuous monitor on the electric current the device is used to protect. When there is an unintended signal such as human contact; the circuit will be shut down which can massively reduce chances of a serious injury.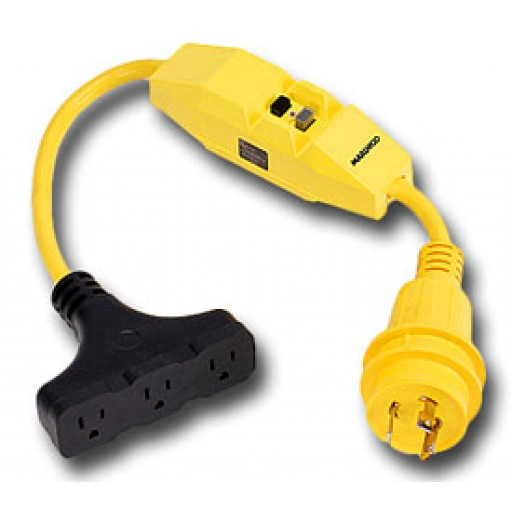 GFCIs
Stood for Ground Fault Circuit Interrupters, the GFCI is designed to prevent electrocution. The device carries this out by measuring the amount of electricity flowing into the circuit and comparing this to what is measuring out of the circuit. If the device senses any difference in current, it shuts down the circuit in less than a second potentially saving someone's live. These devices are usually found in areas with contact of water e.g. bathrooms, kitchen, etc.
Protective Relays
Another device which is used to help improve electrical safety is the protective relay. This peripheral is used as a breaker switch which has the ability to shut down the circuit when an abnormal number of volts is being applied. The protective relay usually operates solely on lowered power voltage.
Circuit Breakers
Another safety device which is used as a way of preventing electrical faults creating any hazards is the circuit breaker. The purpose of this device is to prevent any damage coming from an overload is current, therefore protecting the circuit and potentially saving someone's life. What makes the circuit breaker different from the protective relay is that the breakers is specifically designed to cut the circuit from the power source as opposed to just controlling it.
Fuses
The fuse is an electrical safety device which is used as a circuit breaker by being blown. This works by the fuse being unable to allow an overcurrent to pass through which melts the fuse, thus creating the break within the circuit. The main advantage of the fuse is that it does not require any maintenance and they are relatively cheap to buy.
Should you have any concerns with your current electronic safety devices or even with anything electrical in your home, it is important you contact your local electrician to visit your home to perform a full electrical safety check. This way any potential hazards can be identified and you can be informed on any recommendations you may wish to follow for future reference.
---
Tags:
circuit breakers
fuses
GFCIs
protective relays
RCDs
---