The kitchen itself tends to contain the most appliances per metre square in your home than any other room. This gives even more reason to spend more time considering what form of lighting you should use in there. Good news is…. there are lots of options to choose from! Bad news… there are too many options to choose from. That is why we have listed some of the best choices of lighting you can choose to help make your kitchen sparkle.
Different forms of kitchen ceiling lighting
Pendant lighting
Pendant lighting is known as the traditional hanging light design. It has been around pretty much since light bulbs were invented. Thankfully, new innovative types of pendant lighting have been brought out such as multi hanging pendants that come in all shapes and sizes. This means you can truly maximise effectiveness depending on the layout of your kitchen, whether you want a large hanging pendant or three slightly smaller pendant light. Pendant lighting can offer a friendly, elegant, clean look for your kitchen.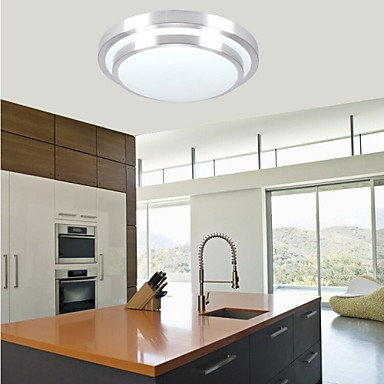 Flush mount light
A flush mount light is predominantly a dome liked shape lighting fixture which is mounted to the ceiling. This is a common type of lighting which people will opt for their kitchen as well as other rooms. This is because they tend to blend in with the ceiling more than traditional pendant lights. Not only this, but because of their positioning, they can avoid gaining dust and bugs inside the fixtures which can help with the longevity of the light bulbs.
Tube lighting
Tube lighting is exactly what it says on the tin. Lights which are in the shape of a tube. These can be ideal for the larger kitchens. This is because these types of lighting can last a lot longer than average lightings and also have the ability to light up more significant areas. Some fluorescent lights can take a few seconds to light up a few seconds after switching them on.
Track lighting
Track lighting is where several lighting fixtures are attached to one rail or track device. Typically, each individual light can be rotated, which can work as a benefit as it allows you to highlight particular sections of the kitchen. Perhaps areas where you spend more cooking, or even just to show off your new fridge. Although this can be a bonus, it can also work as a negative because it provides less general lighting to the whole room.
Under-cabinet lighting
Under-cabinet lighting are typically strips of LEDs which run underneath your cabinets, shelves, or similar surfaces. The benefits of these are that it can produce specialised lighting to areas which require it the most such as, chopping areas etc. The drawbacks of these lighting fixtures are that they will not be powerful enough to light up the whole of the kitchen and would require help from a typical ceiling light.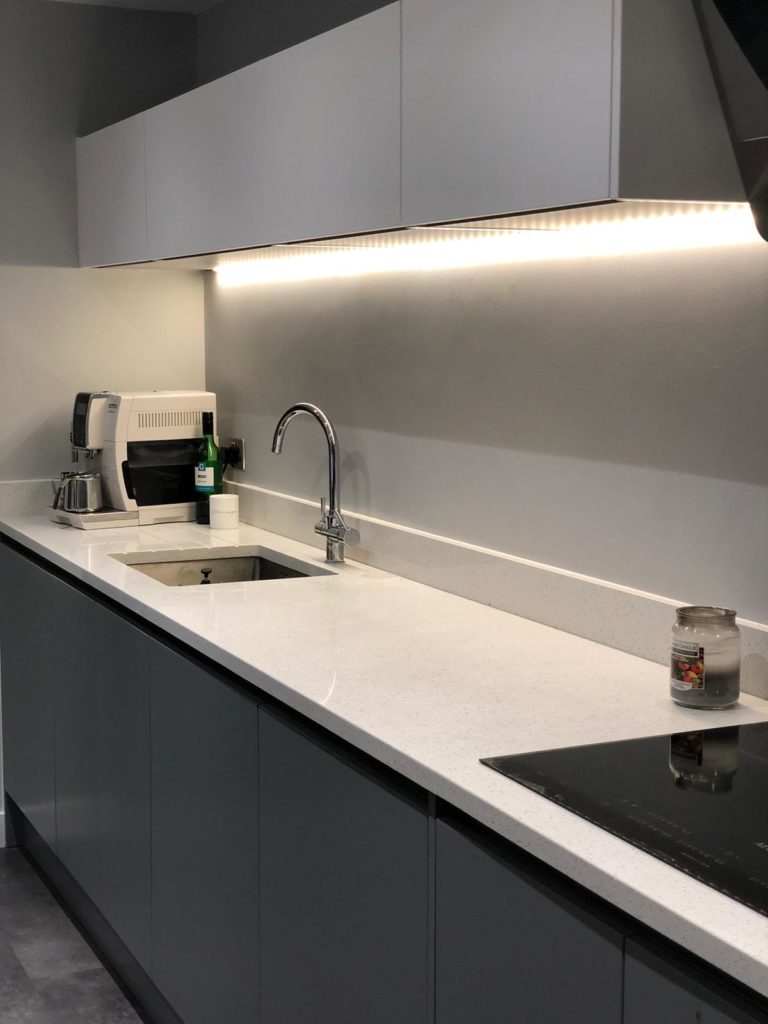 Island lighting
If you're lucky enough to be a proud owner of a kitchen island, then island lights are great way to utilise this area as a way of producing some extra lighting. Many people opt for low hanging pendants. These are positioned low enough to provide enough illumination so you can see what you're eating, but high enough you can still talk to the person opposite you (rather than a light bulb).
---
Tags:
island lighting
kitchen ideas
kitchen lighting
tube lighting
under cabinet lights
---